Carmageddon? UK auto after Brexit
By David Bailey, 22 February 2019 - View original article here.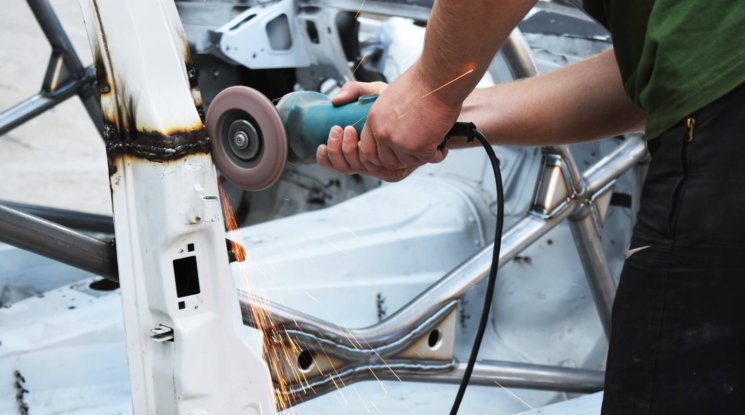 Honda's decision to close its UK assembly and engine plant adds to a growing sense of crisis in the UK auto industry. It was the latest in a run of bad news for UK auto.
In the space of just a few weeks Nissan reversed its 2016 decision to assemble the XTrail SUV at Sunderland citing Brexit as a factor, Ford said it was looking at alternative options to the UK for engine production in case of no deal, and Jaguar Land Rover announced 4,500 job losses.
Add them up, and more from last year, we've seen over 10,000 job losses announced by big auto players, and that's before we consider the impact on the supply chain. Factor in the latter, and we're looking at 5-10% of UK auto assembly and components jobs being wiped out.
There's a sense that the industry is at a tipping point, squeezed by diesel's demise, falling sales in China and Brexit uncertainty hampering growth – plus the need to invest in new technology.
Investment in UK auto has stalled, down 80% in the last three years according to the Society of Motor Manufacturers and Traders (SMMT), as auto firms sit on their hands.
A big danger I've been highlighting over the last two years, namely that Brexit uncertainty will damage investment in the UK in new technologies like electric cars, is now unfolding, and in a tragic manner.
Honda's decision to build future electric cars in the US, Japan and China also gave a pretty big kicking to the government's industrial strategy for UK auto which is all about – you guessed it – building electric cars. That strategy will now need to be rethought.
Offering Honda the chance of new battery plant in the UK, which Greg Clark is thought to have pitched at this week's emergency Honda Task Force meeting, sadly has echoes of horses and open stable doors.
Of course, the Honda closure decision is related to various factors, including the new EU-Japan Trade Deal that means Honda can make cars more easily in Japan and export them to the EU, and Honda's own poor European performance – the Swindon plant has been operating at about 60% capacity since the financial crisis, with resultant higher costs.
And yet: Brexit is a factor here despite what Honda has said in public of late.
Honda itself warned at a Business Select Committee hearing last year that a hard Brexit posed big risks for the firm's Swindon operations in terms of tariffs, non-tariff barriers, customs delays and bureaucracy pushing up costs.
That's before we get to skills (20% of its Swindon workforce is thought to be European), or rules of origin and local content.
In short, Brexit uncertainty makes it hugely difficult for Honda to justify big investment in new automotive technologies years ahead.
Honda's decision poses the question as to what next? Will other Japanese auto assemblers look to exit after Brexit?
From the Japanese point of view there's been a breach of trust. It's worth recalling that the big Japanese investors came to the UK when Margaret Thatcher offered them the UK as a launch pad into Europe.
Now that deal has been ripped up, Japanese auto assemblers no longer feel obliged to stick to the agreement.
Next up on big investment decisions amongst the Japanese players is Toyota, which began new Corolla production last year at its plant at Burnaston in Derbyshire (an investment decision which goes back before the referendum).
Like Honda, the plant has been operating below capacity in recent years, and there are big question marks over its future when production of the current Corolla ends in 2024.
Toyota has already warned that a messy Brexit deal could put Burnaston and its Flintshire engine plant under threat. Toyota boss Didier Leroy said after the referendum "next time we have to decide investment it would be a big question mark for us."
It's worth noting that Toyota will have another EU option by then. From 2021 it will take complete control of a plant in the Czech Republic which has so far been used as joint venture with Peugeot Citroen.
Nissan, meanwhile, has committed further into the future at its UK operations. Its Sunderland plant, the biggest in the UK, made over 440,000 cars last year.
The firm has already planned for a new small SUV – the Juke – to be made there this year, along with the new Qashqai from 2020.
The latter is pivotal for the plant as it's the most produced and exported car in the UK and enables the firm to produce at high volume and low cost.
But last month Nissan sent shock waves through government by doing a hand-brake turn on its 2016 decision to make the X-Trail in Sunderland, instead retaining production in Japan.
Again a mix of factors were at play, including declining diesel sales in Europe, the new EU-Japan Free Trade Deal and Brexit uncertainty making long term investment in the UK much more difficult.
The demise of Nissan-Renault boss Carlos Ghosn also led to a reappraisal of big investment decisions.
While Sunderland's scale and efficiency count in its favour, Renault-Nissan has plenty of other production options in France and Spain. What happens after 2027 when the next-generation Qashqai finishes, will also be up for grabs.
Add in big investment decisions looming at both Jaguar Land Rover and Peugeot via its Vauxhall brand at Ellesmere Port, where the Astra ends production in 2021, and there are real fears that a significant chunk of UK auto production is at risk.
What we do know is that a no deal Brexit is likely to be very damaging for UK auto in both the short and longer term.
In our new book 'Keeping the Wheels on the Road: UK Auto after Brexit' to be published on Monday, Ian Henry of AutoAnalysis forecasts a short-term production hit from No-Deal of at least 175,000 cars a year (that's not including the Honda closure).
He notes that in the longer run that would be much worse as investment in new models in the UK would be lost, a point also explored in our book by Justin Cox and David Oakley of LMC Automotive.
They stress that if more models fail to be renewed in the UK then annual UK auto production could be over 500,000 units lower in the second half of the next decade than when compared with their 'base' view under a managed, orderly Brexit Deal.
That would get the UK back to levels of auto output not seen since in the wake of the financial crisis.
In short, the stakes for UK auto from on-going Brexit uncertainty are very high indeed, just at a time when the industry is starting to transform itself towards an electric future. The UK risks losing a wave of investment, and with it, a raft of new technologies.
Professor David Bailey will be speaking at the upcoming Automotive Retail Congress. Click here to see the agenda.